CAPA Management System - K2Pharma
K2Pharma module dedicated to CAPA (Corrective and Preventive Action) is designed to meet the regulation requirements defined by ICH (International Conference of Harmonization). More than 50% of FDA observations during inspections are actually related to CAPA system, that is very difficult to be managed without an appropriate software solution.
K2Pharma CAPA module facilitates your company compliance, returning at the meantime a lot of benefits in term of process efficiency. Our solution is powerful but simple, avoiding you put any extra effort to manage your CAPA system: your main business scope should be drug production, not CAPA! However, you should manage this.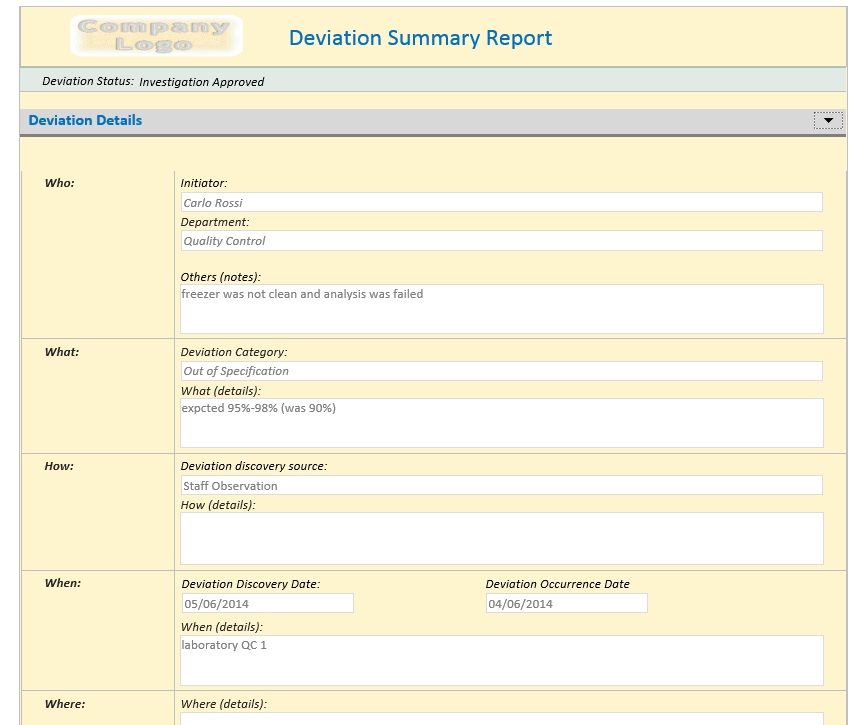 The CAPA module includes the folllowing main features:
Identification and communication of a"Quality Issue" (OOS, OOT, Deviation, Complaint etc.)

Management of documentation associated to the Quality Issue

Root cause analysis

Investigation Management and Report

Risk Assessment tool

Definition of Preventive/Corrective Actions

Monitoring and Follow-up of Preventive/Corrective Actions

Reporting tools

Management of Communication and alerts/reminder

Approval workflows
A number of views and dashboards are inlcuded to facilitate the management control:

The CAPA module also includes all required features to comply with Electronic Record and Signature regulation (21 CRF part 11).
Contact us for more information or to request for a demo.