K2C Timesheet & Project Management Solutions
K2C Solutions for Timesheet and Project Management are based on Microsoft SharePoint and can be used by small organizations as well as large enterprises.
The control over the time spent on a single project is ensured by K2C Timesheet.
Managers can control the timesheet records on the basis of what is under their responsibility: projects, business units or departments.
The time spent by each employee in each single working day or week is also under full control: it is also possible to monitor the time worked by the employee respect to expected daily hours .
K2C Solutions can be easily integrated with standard SharePoint and Project Server features, including Gantt charts, project documentation repositories, key performance indicators and many more
.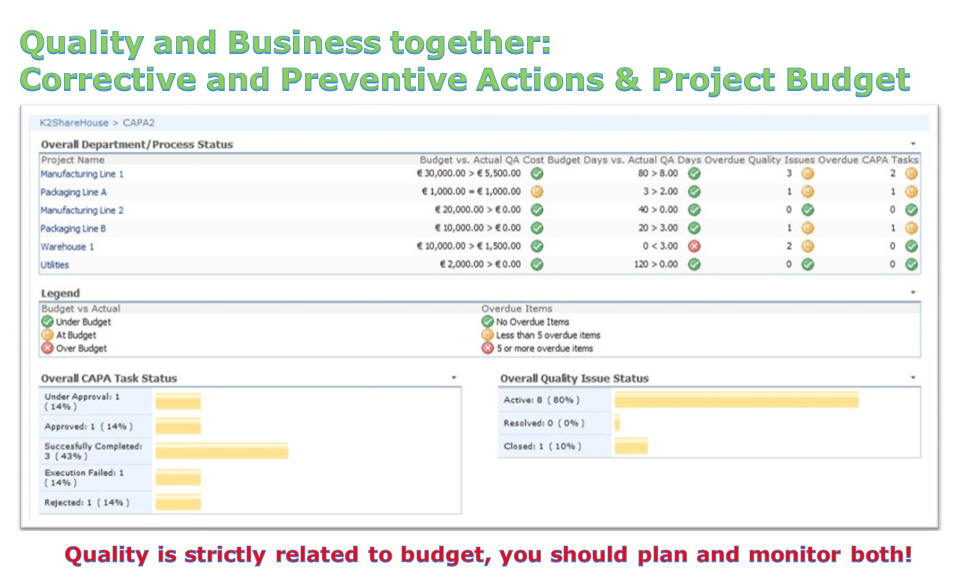 Contact us for more information or to request for a demo.