Project Management - K2Pharma
Pharma companies need to maintain under control any critical project to ensure the meeting of best practices and applicable regulation standard.
K2Pharma module dedicated to Project Management is available in two versions, standard and enterprise. The standard version is entirely based on Microsoft SharePoint and includes all the main features needed for Project Management; the second one is integrated with SharePoint and specifically with K2Pharma application but is based on the engine of Microsoft Project Server, that allows to have online additional functionalities tipically present in the Microsoft Project client suite.
Both the versions are specifically designed to interact with other K2Pharma modules in order to facilitate an integrated management of Quality and Business requirements: for instance, you can manage a change control or validation documents associated to a project within the same system. You can also monitor the overall health status of your company considering the "project status" as one component, together with many others that are interacting with the same project.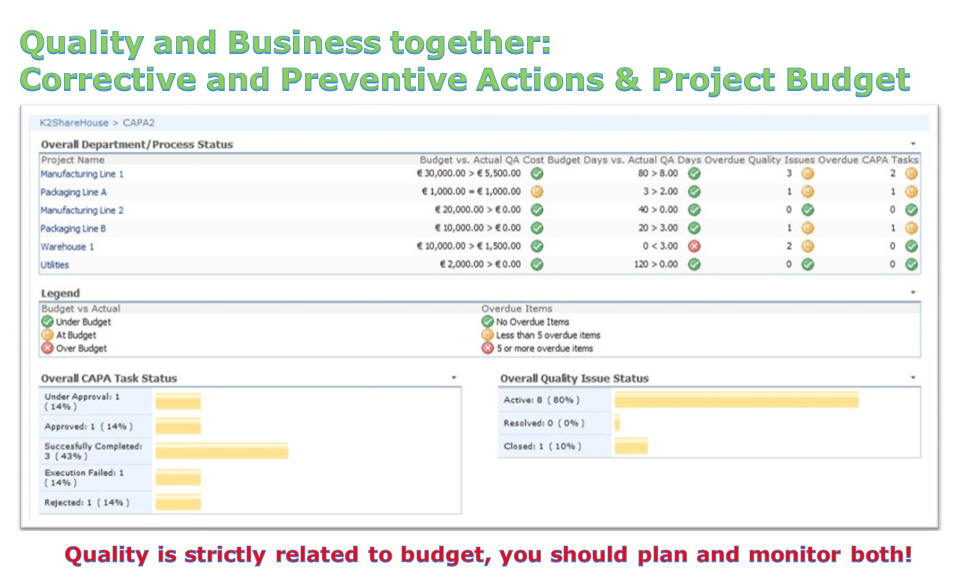 Contact us for more information or to request for a demo.